Ok, now that I'm more or less finished with being stunned by all the

womenlovefest
awesomeness and I've regained the ability to express myself coherently, I shall proceed to meta writing ;). I've spent the last three days on adrenaline rush I'm recovering from right now, so I'm afraid my meta is more like a stream of consciousness rather than a proper essay. This entry is focused rather on season one than season two, but there are season two references, hence the spoiler alert. I was simply re-watching some episodes from early season one with a friend just last week, and now I seem to take most of my examples from there. Tonight I plan on seeing some season two episodes, just for a change ;).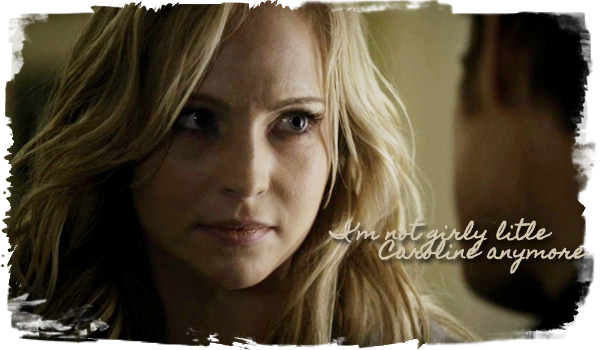 I've managed to talk

juana_a into making this wonderful banner for me. Since she is a Caroline fan herself, it wasn't hard to persuade her :D.
( Miss Caroline Forbes Presents ― Character Development )